We have identified 6 types of teams that have different needs, challenges and ways they work together.  This write-up provides insight into purpose, scope, lifecycle of the team, challenges and finding the right fit for team members.  Use the information to stimulate thinking about your team.  Consider who would be a best fit for the new team. Identifying your team 'type' and the special needs of your team will support better staffing the team.
As a part of team design, Versicon helps clients understand the unique needs, nuanced challenges of each team type, and considerations for different team member roles. This evaluation and planning helps support team success by selecting well-suited members to build a strong and intentional team to achieve higher levels of performance.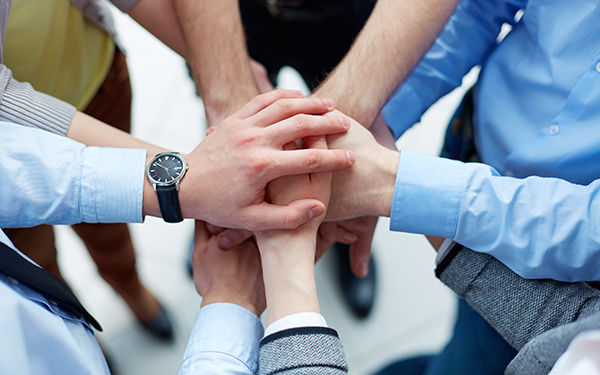 Our team was struggling in delivering services to a major client. We were responsible for upgrading 50,000 users' computers in 64 countries. The task of ensuring that qualified, knowledgeable technicians be onboarded, trained and managed globally was daunting. Gary coached our team to develop and deploy a program to select, train and successfully onboard a global team of technicians. His insight and coaching was invaluable in streamlining our operations, improving quality and reducing cost.
The skills the team mastered have had lasting results. We are now applying the approaches and skills to new projects with success. Equally important, we have mastered techniques to decompose, plan and execute operations changes that can be applied in many other areas of our work.
Howard W. | Global Operations Specialist | Global IT Consulting, Operations Team Coaching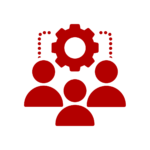 Leadership Teams
Leadership teams are often senior / executive / upper management individuals at the highest level of management of an organization. The team drives and manages organizational goals, strategic planning, business development, organizational competitiveness and overall company direction. In some organizations, this is referred to as the C-Level team and in others – 'Heads of Function.' Leadership teams exist at the head of the organization, in divisions and within functional areas for large organizations. Leadership teams are most commonly permanent with an evolving mission.

The work of leadership teams often has broad and deep impact. Their work has implications for change management, implementation planning, monitoring of adoption, and measurement of impact. Leadership teams set the tone for company culture and changes in strategic direction.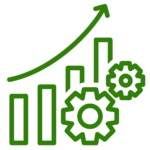 Operations Teams
These teams exist as a part of ongoing operations to improving day-to-day work execution which may include new product or service lines, process improvement, cost reduction and customer satisfaction. Gains are often measured against KPIs (Key Performance Indicators) and include departmental, divisional and cross-functional teams. They can exist in many areas including: product, engineering, production, manufacturing, finance, sales, human resources, IT and marketing. Operations teams are often permanent to address changing needs in a fast changing VUCA (volatile, uncertain, changing, ambiguous) world.
These teams commonly have cyclical performance driven by the 'current membership' which changes over time. A big challenge of working in a continuum is how to maintain 'high performance' and team energy from year to year. Their work continuously evolves with a need to rejuvenate team focus and efforts. Selecting the 'right fit' person for operations teams is a key consideration as membership may be regarded as fixed and not reflect current needs. 
More >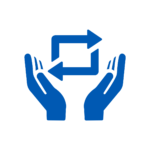 Innovation Teams
Learning and Innovation are grouped together based on the characteristics of the work. Both activities involve research, learning, process and presentation of information for action. Both deal with ambiguity rather than finite, proscriptive outcomes. The skills, personalities and interest in learning and innovation needs to be well-matched. A team member who excels at execution and logistics may not be well-suited for an innovation or learning team and vice versa. These teams require people who enjoy learning, problems solving, 'thinking outside' of the box, who are open to new ideas and who can work collaboratively on a team. Depending on the size and nature of the organization, these teams may be temporary or permanent.
Concurrently with this need, is the importance of having a balanced team with individuals who provide critical thinking on logistics, evaluate 'fit' and examine factors of adoption / implementation. At the end of many initiatives, learning or innovation results are passed on to others in the organization for decisions or adoption. The team needs to effectively digest, summarize and present information and results to support management evaluation and action. 
More >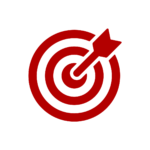 Task Force and Crisis Teams
Task Force and Crisis Teams are a response to major 'triggering events' or significant market and competitive changes. The name itself is a good indication of membership needs. The team needs a mix of team members with: decisiveness, risk and issue management skills, analytical skills, domain / industry knowledge to assess impact, an ability to work under pressure, and ability to engage impacted parties in the organization. These teams disband once the their work is complete. 
A common mistake in Task Force and Crisis Teams is not engaging additional staff / resources early in the response. These teams need members skilled in crisis management. The existing staff is often struggling to maintain day-to-day operations and needs assistance. Adding individuals who are skilled in crisis management will reduce the time to resolve the crisis. A common strategy is to 'borrow' a highly skilled internal staff member to assist the team. For teams with issues of major impact, the capability to make effective presentations at the board or senior management level is critical. 
More >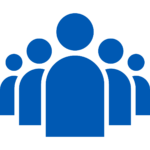 Project Teams
Project Teams are created to address a specific business issue and typically have a project manager and a business sponsor. The scope and complexity of work can range from small 3-month projects to massive, organization-wide multi-year efforts. Projects should have well-defined goals, stakeholders, expected outcomes, timeline and sponsorship. Large projects may have needs for strong governance, a steering committee and active stakeholder engagement to ensure that goals are met. These teams disband once the project is complete. 
Project teams commonly have challenges with requirements, sponsorship, stakeholder management, communication, team membership and accountability. Projects can be in any department and IT organizations often have many projects. 
More >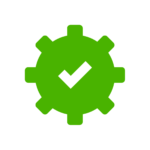 Compliance Teams
Compliance Teams ensure that the organization operates in accordance with national and international laws and regulations that pertain to its particular industry as well as professional standards, accepted business practices and internal standards. Compliance teams are more commonly permanent but they may disband and their function merged into one or more departments. 
Compliance Teams are listed separately as they have unique requirements including reputation management. Some compliance teams function like project teams where there is a defined issue and expected outcome. There is one important difference. Rather than process improvement or a new process, there is often a pressing remedial effort that requires rapid assessment of existing processes to determine the most appropriate and least disruptive modification to meet compliance needs. Compliance team members need sufficient domain knowledge and analytic skills to interpret and define process modifications. 
More >
Let's Start a Conversation
Would you like to discuss your needs and goals? If you're interested in finding out more or would like to work with me, please reach out and say hello.