Focus Areas to Build Team Effectiveness
What Skills and Proficiencies Does Your Team Need to Develop?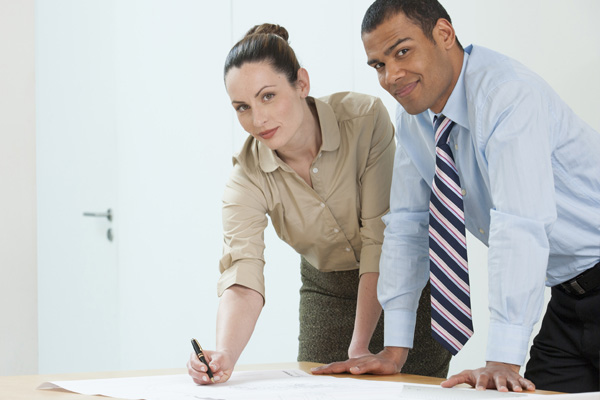 The team's goals and business challenges create new skills areas and competencies for even the most experienced team.
Team effectiveness coaching is tailored to meet the needs of each team.  Is this a new or existing team?   Global in scope?  Impacting organizational direction? Is there likely to be significant change management issues?  Is this more of tactical team addressing operations, logistics, process to improve efficiencies?  Is this a crisis team brought together to address an emergency or as a response to a competitive threat?  What is the prior experience of the members in working as a team? 
Needs are identified in:
the initial discovery when scoping the work

in team effectiveness workshops

during ongoing coaching in day to day work sessions. 
Needs reveal themselves as the team executes it's work. 
We worked with Versicon on a company-wide business transformation program. The leadership team's goal was to focus on sales growth and profits. We realized that the account managers needed coaching for skills development to change the way we do business through improved skills and team effectiveness.
We started out coaching the Account Management Team. This quickly extended to include Solution Architects and Executive Sales Management. Gary's work in team coaching enabled us to grow as a company and culture on multiple levels. Versicon's versatility, dedication and focus supports us in improving sales and profitability.
Ted D. | CEO and Co-Founder | Information Technology Services Firm, Sales and Business Team Coaching
Focus Areas for Your Team
During our work with the sponsor, team lead and the team, we evaluate the areas below.  This helps ensure the team has the skills and current competencies needed to reach their goals.   Versicon leverages skills and experience in team coaching, individual coaching, training, consulting and facilitating to provide support in the special focus areas.  The mix of services we provide is based on each team's individual needs.
Let's Start a Conversation
Would you like to discuss your needs and goals? If you're interested in finding out more or would like to work with me, please reach out and say hello.