Are You Joining a New Firm or Transitioning into a New Role?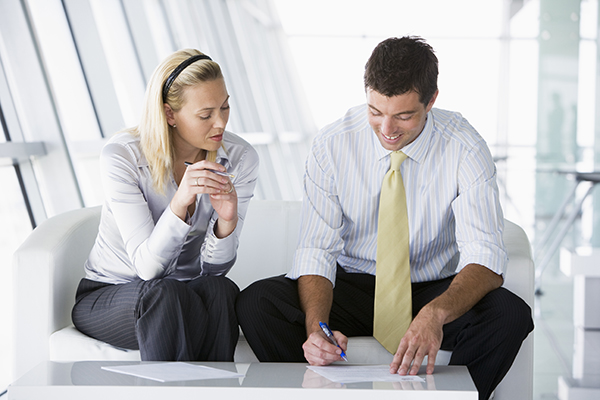 We support executives and senior managers plan and execute successful transitions. 
New leaders often take 6 months or a year to leverage the skills of their team.  Nearly half of leadership transitions are considered unsuccessful. We support new leaders and senior managers in planning and managing their transition.  Developing new relationships and understanding organization culture and dynamics are at the heart of assuming a new position.  We help the client cultivate relationships with their teams and direct supervisor to establish short-term goals, expectations and early wins.    
The onboarding process helps clients avoid pitfalls, delays and derailments.  We explore with the client existing behaviors and skills to be capitalized on, approaches and strategies that are likely not to be helpful in their new position, and areas for new learning and mastery.  This analysis, preparation and coaching prepares the client to more quickly transition into their new role.  The readiness you develop supports establishing credibility earlier, build stronger relationships and produce quicker wins.    
An important skill for onboarding is giving and proactively getting feedback to guide the journey in assuming the new role.  This includes building a partnership with your boss, building open communication, alignment on goals and understanding of key performance metrics you are responsible for.  
Before I started working with Gary, I used to dive into details and struggled to stay focused on most important aspects of projects to move them along. I am much better now in identifying specific areas to stay focused on, those that require special attention and detail, and areas to delegate to others. He was quick to recognize my strengths and areas for improvement. Through his coaching I enhanced my approach to and management of teams and projects.  I now achieve better results. I highly recommend Gary as an executive coach to help leaders improve their business execution and problem solving skills.
Jerry C. | Operations Executive, Global Bank 
Benefits of Onboarding and Leader Transition Coaching
Settled into a role but interested in developing your own leadership skills?   Investing in your own development can pay handsome dividends to make greater contributions and to grow your value and career. 
Let's Start a Conversation
Would you like to discuss your needs and goals? If you're interested in finding out more or would like to work with me, please reach out and say hello.