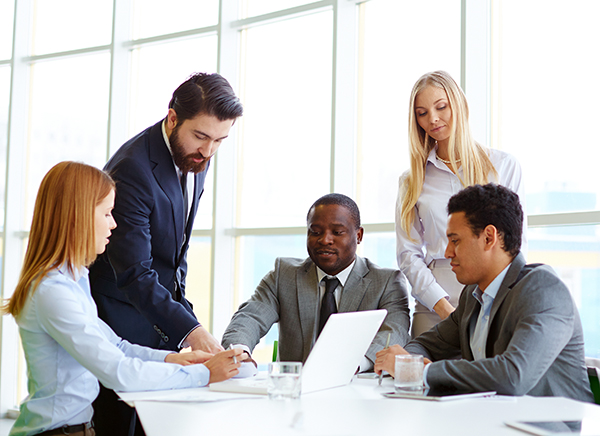 We coach teams to do 'real work' to improve business result and become higher performing teams.
Today's complex business environments depend on teams to drive performance and deliver results. Team members leverage their complementary skills, experience and teamwork to address challenges and to build support for their work. The potential contributions of teams are great, yet many teams fall short in meeting goals and to make meaningful contributions.
Studies indicate high performing teams make up 10% to 20% of all teams today. Most teams' performance lags far behind their potential. Often teams are not 'true teams' but groups of individuals with limited collaboration and commitment to a common shared team goal. Teams are challenged by the 'human factors' common in workplaces today – lack of candor, issue and conflict avoidance, denial, lack of trust among team members and focus on individual priorities over team needs and goals.
Versicon works with organizations to optimize their performance by transforming their teams. The good news is that with guidance, strategy and candid feedback on what needs to change, 'groups' coalesce into 'real teams', become effective and increase performance. We help teams transform by empowering teams and the individuals who lead them to unlock the team's potential and drive sustainable results. This is done in real time through workshops and ongoing coaching on the actual work of the team.
Which of These Challenges Is Your Team Facing?
We help clients address these issues to become 'real teams' to improve performance as individuals and as a team. We design a program for each client to support team transformation to achieve better results. An additional gain is team camaraderie and strong collaboration which increase team fulfillment while achieving improved results.
Imagine you are asked to accomplish a goal with 50+ people, in 4 different time zones spanning the globe.  Now imagine that Goal is to harmonize the full suite of financial processes and to deliver Standards and Procedures in preparation for a global audit. Now imagine this Project covered the recently merged operations of a global investment bank and needed to be achieved in 4 months.
Gary brought his vast experience and unparalleled capabilities to the project and was able to guide the team to success.  Gary worked with me to plan and allocate the work out to the Business Process Owners and their teams, capitalizing on the differences between and among them by first identifying individual strengths. 

The team and its  new management were rewarded with the highest audit rating and each of the participants gained valuable new skills. The project was awarded the outstanding global financial management project of the year and all team members were honored.
John B. | Director, IT Financial Management | Global Investment Bank, Financial Operations Team Coaching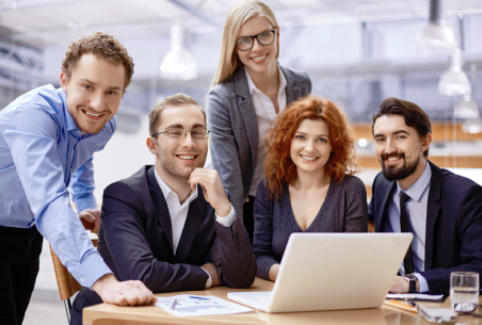 Versicon's team coaching starts by engaging with the Team Leader and Business Sponsor to understand the challenges, opportunities, goals and 'business context.' With this foundation in place, a Team Diagnostic™ Assessment is completed by each Team Member. This diagnostic provides the input needed for the team to identify areas for improvement and areas to capitalize on. The aggregated results provide a view for the team's review and prioritization of areas for improvement during team workshops.

A second assessment is done at the individual level. This behavioral assessment is reviewed individually for each member with the Team Coach. This review is completed prior to the Team Effectiveness workshop to lay the foundation for team sessions. During the workshop, the Team Diagnostic and individual behavioral assessment are used to create understanding of individual work styles, to help team members gain insight to styles and needs of the team and to lay the groundwork for team transformation.

The combination of the team and individual assessments and team exercises establishes areas of focus and prioritization of a plan that is reinforced with team coaching.
Team Effectiveness Coaching
Following the workshop, the Versicon coach observes meetings, often monthly – intervening as needed, offering observations, and facilitating difficult conversations. Building a team culture of high positivity and productivity creates a productive emotional experience that allows a team to achieve higher levels of collaboration and performance. The coach listens and helps determine things that may be holding the team back and what is needed to move forward. If any gaps or special skills are identified during the workshop or during execution, targeted group activity or training is provided to fill the gap.
Between meetings, the coach is available to act as a sounding board and meets confidentially with individual team members as needed to provide support, listen to concerns, provide feedback, and assess the temperature and pulse of the team. The work being done is 'real work' to meet business goals and to build a powerful, cohesive team with a common vision and plan to produce sustainable results. The coaching provides support for the team to become a high performing team and to master the skills and to build strong relations for team resiliency.
We worked with Versicon on a global company-wide business transformation program, involving senior leadership and all major business functions. Through Gary's coaching, the program was a success. Additionally, people's skills increased greatly.
But what I found particularly special is how Gary helped bring the teams together. Many of our teams were formed with participants from different countries and different business lines who did not know each other. The coaching was instrumental in not only developing their skills, but also in helping the team bond as a unified unit. This was especially helpful when everyone returned to their respective offices and we had to continue to work as a virtual team.
Donald B | Sr. VP, Finance and Treasurer | Global Risk Management, Global Company-Wide Business Transformation Team Coaching
Resources We Draw on to Help Teams ​
The needs of each team are unique.  The complexity of the team's work and the existing relationships may or may not be straight forward.  For many teams, a 're-launch' of the team is necessary with transformational efforts in team behavior and strengthening relationships.  Some teams exhibit good working relationship but have skills gaps that limited the team's success.  Others may require exceptionally strong team leadership to advocate on behalf of the team and to build and manage complex stakeholder relationships.

These are examples of differing team needs.  We evaluate the needs of each client to come up with a tailored approach for building the team's performance to reach their target destination.  Our team has extensive experience, skills, tools and knowledge to draw on to support clients. To meet these needs we draw on five areas in delivering our team coaching:
We share our experience in working with teams to support the wide range of challenges teams face.  We provide support for teams to develop a full understanding of organizational context and change impact of the teams work and guide the team as they develop stronger team relationships and build their unique team dynamic.  Our commitment is to the team's success in reaching their quest to become a cohesive, resilient, high-performing team.
Let's Start a Conversation
Would you like to discuss your needs and goals? If you're interested in finding out more or would like to work with me, please reach out and say hello.